What is the idea behind Appliqué?
French design. Dutch innovation. German quality. 
The brand was created out of love for classical fashion and genuine passion for horses. Our goal is to have pieces with a classic French design combined with Dutch innovation and a German quality standard.
Our mission is to create the most fashionable and chic equestrian items with the perfect fit and long-lasting materials by always thinking ahead in product development. This also includes creating classic pieces which do not easily fall out of fashion and have a long-lasting style. This long lasting items cannot only get paired with riding clothes but especially shirts and jackets can also be combined with a pair of jeans or chinos for a chic but sportive everyday look.
Our vision is to create a global community with riders and non-riders as well as fashion enthusiasts who all support each other and find joy in fashion and the equestrian world.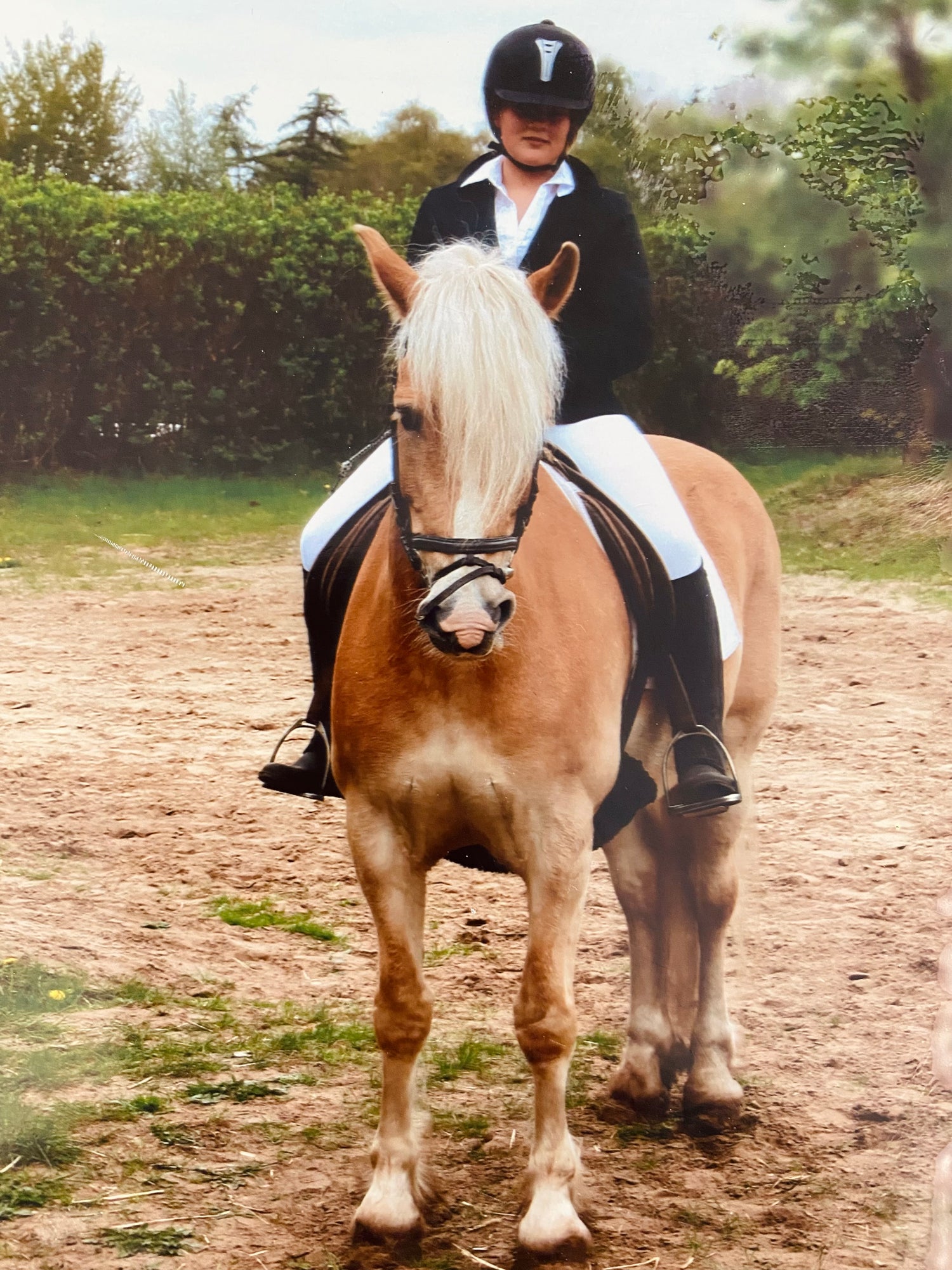 Our CEO had the intention of bringing her passion into product.
Being half German and half Dutch and growing up parallel in two world leading equestrian countries, Germany and the Netherlands, it was not hard to eventually be fascinated and passionate about the equestrian world since being a child.
Starting to ride at an early age of 5 years, the passion for horses had nearly 20 years' time to flourish and build knowledge about the equestrian world.

Next to that after completing german business school the next step was a fashion and business orientated study in the Netherlands where all important knowledge about product, production, marketing, running a business etc. could be learned.

During the study the idea came up to have an own brand and combine the two biggest passions, fashion and equestrian into a real company.
This was the original starting point of Appliqué.

Having had the idea during university however the development of Appliqué took some time.

Starting with the designs a proces was started of getting the most out of basic capsule wardrobe pieces. Another step was finding suppliers which fit the vision and standard. In step 3 samples where made over and over again until all details and quality would be achieved rightfully.

After more than a year of development the first pieces went in production and another 4 months later Appliqué launched.